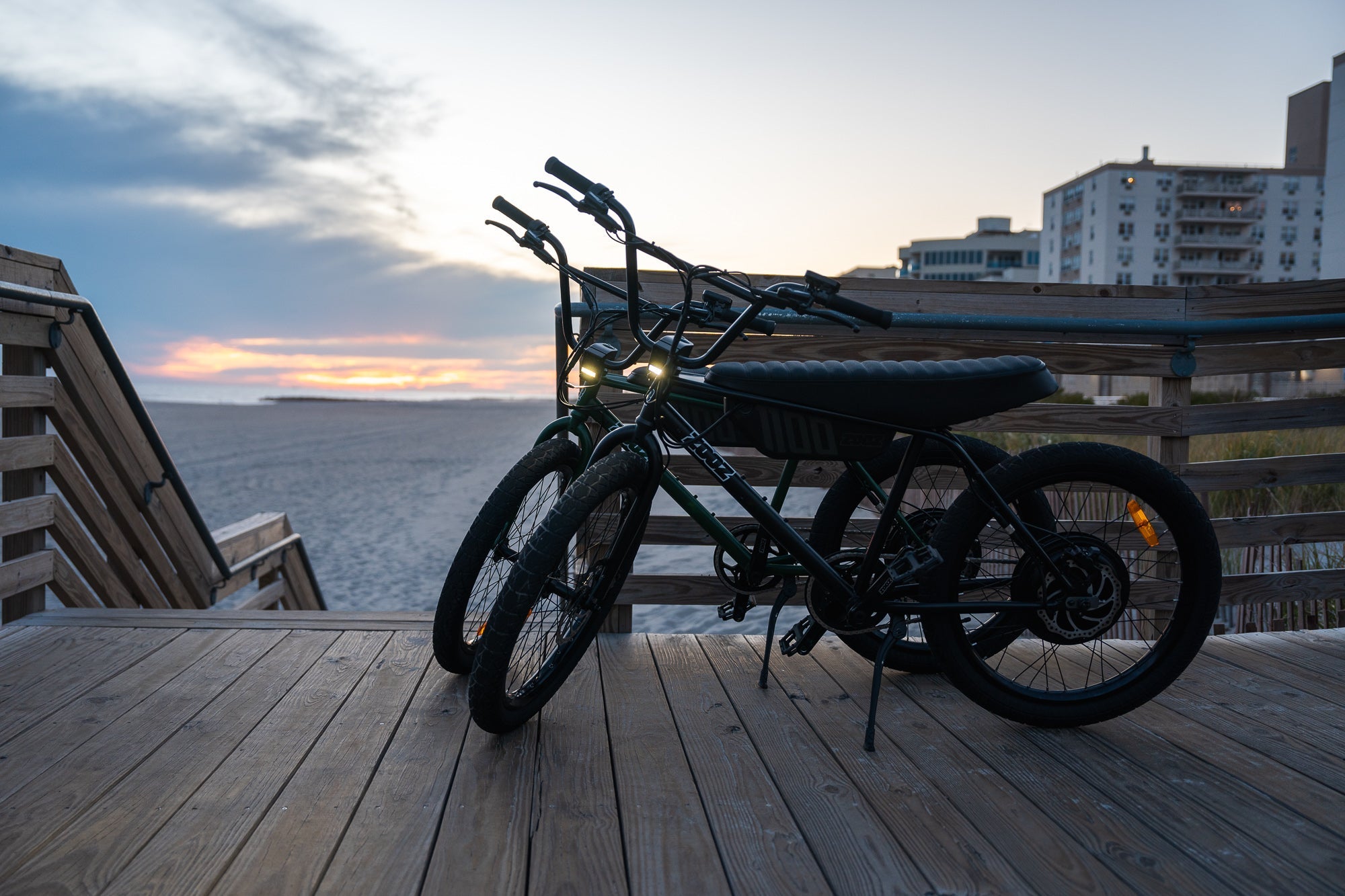 ZOOZ Bikes focuses on one primary feature -- a thrilling ride.
The Ultra Urban's foundation starts with a patented 4130 Chromoly steel frame with a large battery that has been integrated into the seat. Every single part on the bike has been spec'd to maximize performance within the parameters of a class 2 electric bike for an engaged and spirited ride.
The result is a balanced ride that feel obvious and natural the first and every time you ride it. The ZOOZ Ultra Urban is designed and built to withstand the test of time and timelessness.
We sell a majority of our bikes right here on zoozbikes.com. We ship direct to customers in the contiguous USA. We do have a growing network of dealers in the United States as well as a couple dealers outside of the US. Please have a look at our dealer locator for more info.
There are many things that can affect range and speed on an ebike, we test our bikes rigorously and provide real world ranges and speeds under various conditions on the product page of each model we offer.
The electrical drivetrain of the ZOOZ is "divorced" from the rest of the bike - which means the battery, controller, motor and all components are stand-alone. This makes servicing the rest of the bike easy for anyone with standard bicycle knowledge.
We stock plenty of inventory of replacement parts for every ZOOZ model and generation so you can be sure that any part is replaceable with the original part.
Many electric bike companies do not carry inventory of replacement parts which can leave any other ebike left inoperable. We stock generous amounts of replacement parts so that despite any issue you encounter with your bike, we have the necessary parts to keep it rolling.
Furthermore, many DIY electric and standard bike builders have found the ZOOZ frame an ideal frame to build a custom bike from. The frameset uses many common sizes of components such as the bottom bracket, headset and dropouts. This means that a ZOOZ bike could be built from just a frame while using other components commonly available on the market.
The most effective way to address any technical issue with your ZOOZ is to email support@zoozbikes.com with a detailed description, photos and videos of what you're experiencing.
The customer service direct phone number is (817)266-9652
All bikes that are purchased directly from Zooz or a certified dealer are covered by our limited 1-year warranty. We want to keep all Zoozers rolling and will do our best to support our growing community and their needs. We're real riders and we're reasonable too. 
We understand that Zooz Bikes are extremely fun, and you may want to do stunts and rip them hard. However, our 1-year warranty only covers defects or disfunction from the factory. Damage that occurs while assembling, riding, or maintaining your Zooz are not covered under warranty.  
We always recommend that if any work needs to be done on your bike that you take it in to a professional bike shop to have them perform the work.  
If you have any worries, reach out directly or find out what other Zoozers are saying about our customer service on Instagram or Facebook, etc. Find all warranty details and make sure to complete your warranty registration here 
We hold all bike shipments for 24-48 hours. Cancellations of bike order before they ship are eligible for a full refund. Once a bike has been shipped, a cancelation is subjected to a 15% restocking fee on the original price of the bike due to cost of shipping and for the simple reason that we cannot then resell that bike. If you want to cancel after the bike has already been received, we will verify through photos that the box have been un-opened and we will send a return shipping label. Bikes cannot be returned once the box has been opened. As soon as we receive the returned bike and re-verify that the box has not been opened, we will issue the remaining balance after the 15% restocking fee. BIkes that have been returned that have clearly been opened are only subjected to a 50% refund.
Currently, we are only shipping bikes to the contiguous United States. We are working on opening up other markets around the world over the next few months and years. Our dealer locator has all our up-to-date dealers, including those outside of the US. We will publicly announce when we add new markets. Our Warranty is extended to those bikes that are located within the United States.
Assembling your ZOOZ is a simple and straight forward process that can be done by pretty much anyone with the tools and willingness to turn a wrench.However, we always recommend that you take your ZOOZ to a professional bike shop to have them perform the assembly, or at least bring it in after it is assembled to double check that it was put together correctly.Our bikes come about mostly assembled, but there is some assembly required.
Components like brakes, tires, cranks, pedals, handlebars, and stems are all industry standard sizes and readily available which makes servicing, replacement, and customization a breeze.  
There are tons of aftermarket parts available that bolt right on your Zooz, or you can check out our SHOP and grab any replacement parts or accessories you may want.  
We also recommend checking out the Zooz Owner's Facebook Group - There are tons of post threads and fellow owners that have tried and tested a ton of different options, and they're a great resource for figuring out what works for your specific needs.  
Another option would be to connect with a local bike shop. If one of our dealers is nearby (you can see the list of our dealers here), they're a great place to check out, but if there isn't a Dealer close, any reputable bike shop in your area should be able to get you set up for what you need, and where and how you ride. 
We don't recommend putting pegs on the axle, as it could damage the motor, bend the axles, or result in injury. 
The electrical drivetrain of the ZOOZ is "divorced" from the rest of the bike - which means the battery, controller, motor, and all components are stand-alone. This makes servicing the rest of the bike easy for anyone with standard bicycle knowledge.  
We recommend keeping your battery in a climate-controlled environment and storing it at about half charge. Try to maintain that half charge throughout the time it is stored. Once you are ready to ride again, make sure it is fully charged up before use.  
-Do not store a discharged battery. It could go into deep discharge which will reduce its life  
- Even if it can withstand storage temperatures of 23°F - 104°F (-10°C - 40°C), you can optimize its shelf life by storing it at room temperature 65°-75°F (18° - 23°C). 
Bicycle components will inevitably need to be replaced when they are worn out over time, due to use. It is the customer's responsibility to maintain their bike and ensure that it is in good working order before each ride. Routine maintenance and checks should be performed before each ride to ensure proper function and safety. (Damage from maintenance are not covered under warranty) 
Brake pads: replace every 300 – 500 miles 
Brake bleeding: preform as needed 
Rotors: replace every 1000 miles (about 1609.34 km) or as needed 
Chain: lubing & cleaning / replacing as needed 
Tires: replace as needed 
Tubes: replace as needed 
As the owner of the bike, you can expect to replace or maintain all the above parts within the lifetime of your Zooz Bike.  
All the parts you need to keep rolling can be found here on our website.  
It is important to check your brakes periodically. IF you do need to bleed your brakes, we recommend the brake bleed kit in the amazon link below. It has everything you need and nothing you don't. 
No, you do not need a license, registration or insurance to ride an electric bike in the United States of America, but it doesn't mean anyone can ride anywhere.
Zooz Bikes offers the Urban Ultralight as a platform that features different motor and battery configurations that maximize the performance within three different legal envelops.

The UU250 was design to satisfy European, UK, Australian and Japanese (among other countries) electric bicycle requirements (Euro L1E-a). This bike is also for sale in the USA and is suitable for novice riders or those who care more about weight and price rather than speed.

The UU750 and UU1100 are both designed to maximize performance within the legal limits in the entire USA. They are considered to be a bike and are legal to ride anywhere, anyhow a regular bicycle is allowed. It is not for bike lane use. As part of the User Agreement and Warranty, purchasers agree to obey local laws and ride safely.
ZOOZ Bikes currently only ships via ground in the contiguous United States due to restrictions on shipping lithium-ion batteries. Please check the dealer locator in the top toolbar on this website for our growing dealer list outside of the USA.
You can find the user manual for the second generation bikes, called the 2022 Ultra Urban (serial number UU001601 and up) here.
You can find the user manual for first generation Urban Ultralights with small, square display here.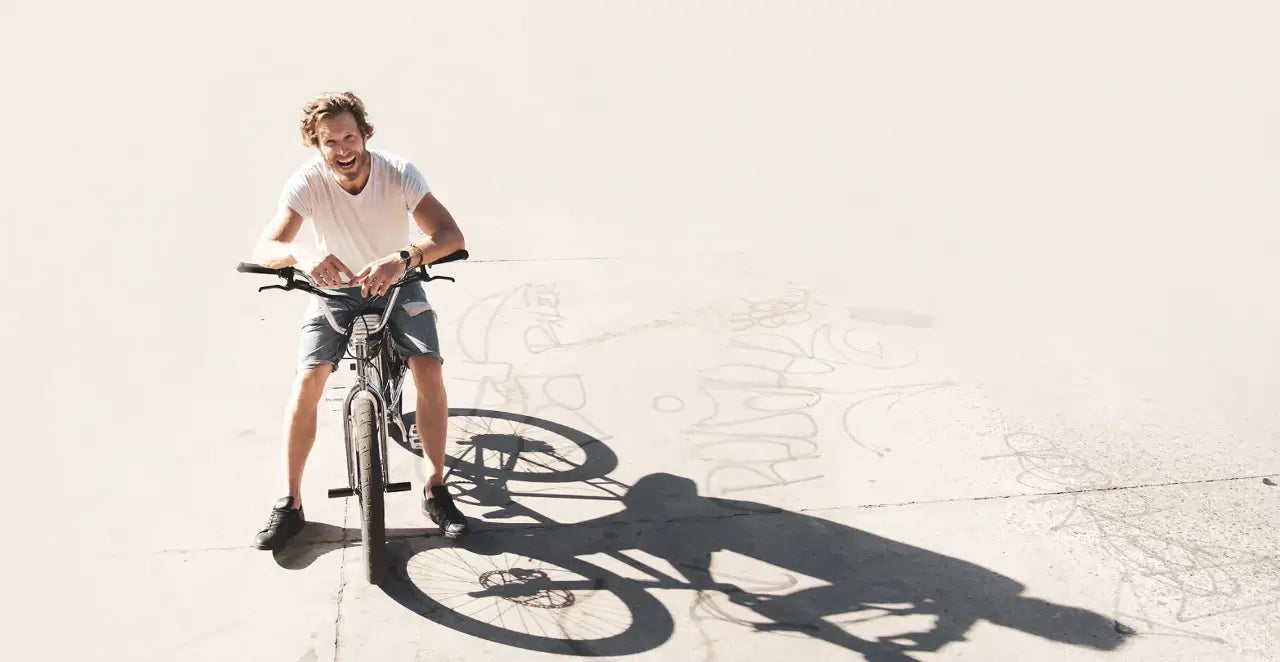 Questions? we talk!
We usually respond within an hour. If you want to speak to real human on an actual telephone, we can do that too!
Contact Us