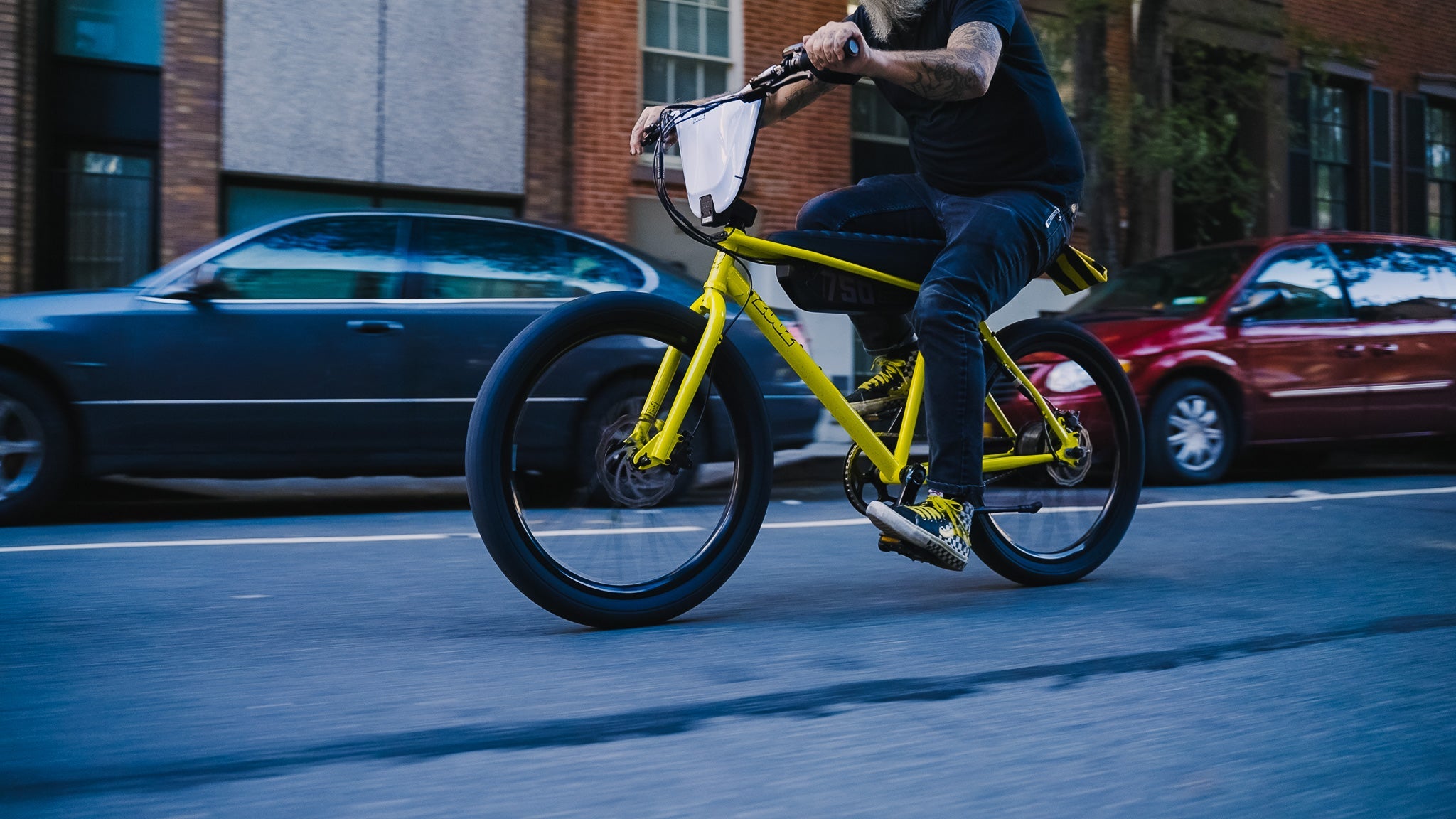 Our goal was not to just transport you physically, but emotionally, spiritually, and perhaps even through time…
Back to the time of being a kid with a bike, when the excitement of speed was never burdened by low energy, traffic, etc. At ZOOZ, we've designed not just a bike, but an experience to revive your inner wild-child, your inner thrill-seeker.
We've blended the best ingredients of motorcycles, BMX, PEV and the needs of the modern world. An experience that is unmatched by any other electric bike out there. Here is our recipe…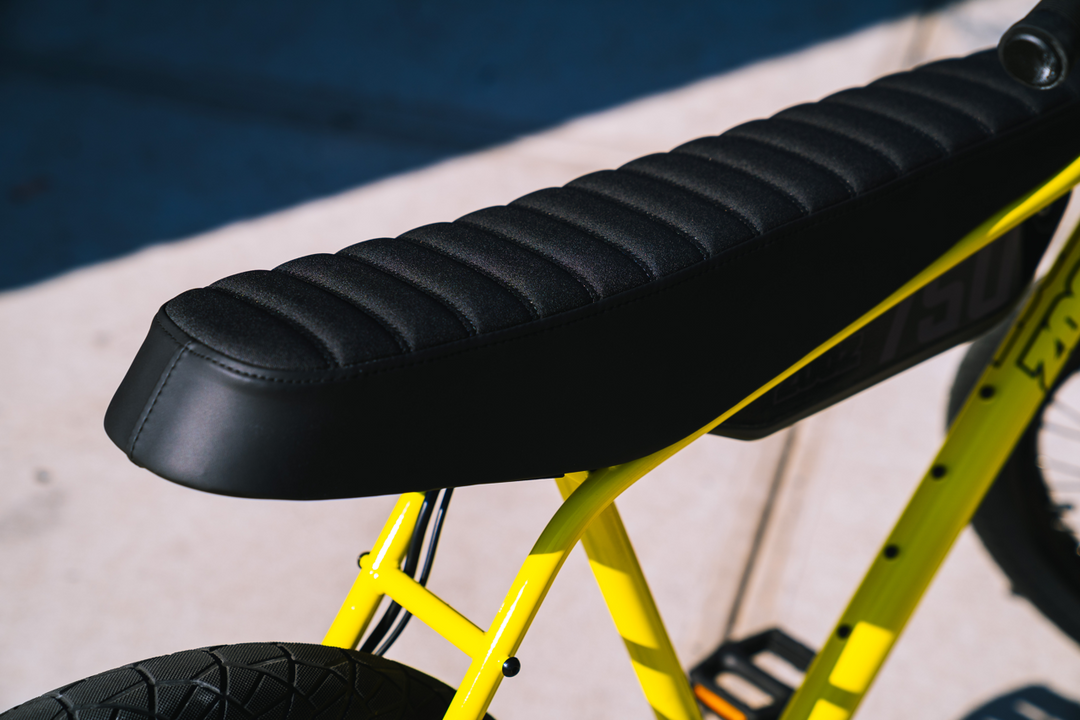 The Zooz seat
Let's start with the most obvious difference – our patented seat. We chose a moto-style, non-adjustable seat for several reasons – most importantly, body position.
The ZOOZ goes fast, stops fast and turns fast, with more emphasis on the use of the throttle, less emphasis on the pedals. A low seat with higher handlebars creates an upright riding position similar to a classic motorcycle – this is called the rider triangle. A proper rider triangle inspires handling confidence at any speed.
The ZOOZ seat is a standard size that fits all models. Functionally, it conceals and protects the most critical electronics without burying it deep in the frame. This allows easy access, maintenance and even a simple swap for a custom upholstered seat.
Steel is Real
Each frame ever made by ZOOZ uses the tried-and-true 4130 Chromoly steel – a steel good enough for aircraft and racing vehicle use, no other alloy offers the strength, longevity and tensile characteristics that make it so special. Our steel frames are engineered to be strong, light, clean, and minimal and will last forever.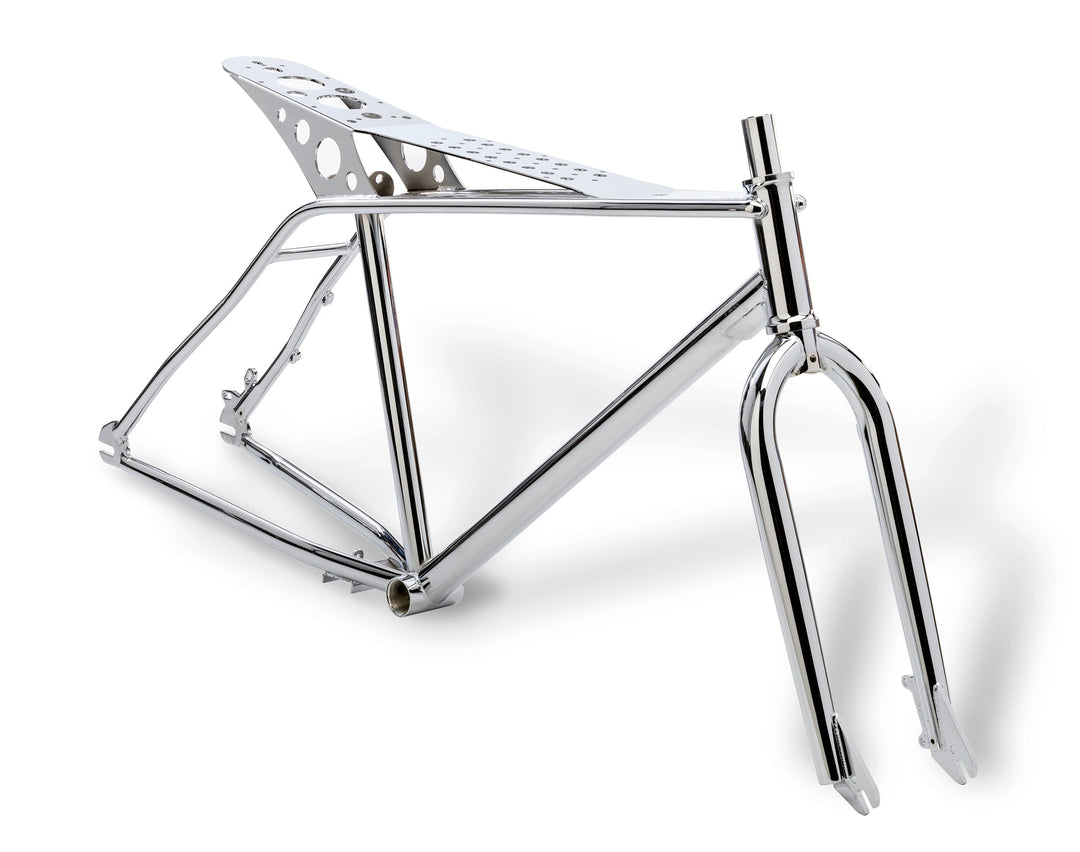 go fast, stop fast
While ZOOZERS know our bikes will carry them to the front of the pack, they also know the confidence to keep that speed safely in check. We carefully match specific motor and battery sizes, tire and brakes sizes with one goal in mind – performance that's easy to ride anywhere.
The delivery. When fitment, materials, and parts that mean performance come together, the result is undeniably clean, functional, pure art. You'll see it in the seat, the welds, the tread on the tires and everywhere else. You'll feel it in the seat of your pants and in the beat of your heart.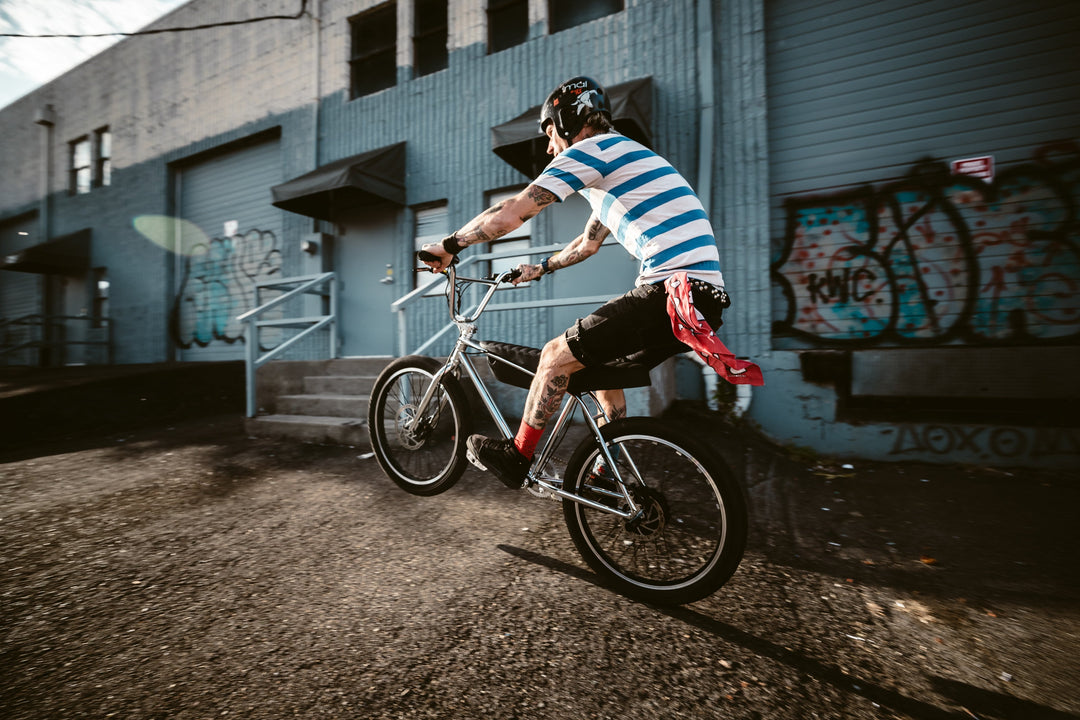 the ride
We've spoken about how the result of our two-wheeled concoction is the greatest balance to turn up your level of fun and thrill. You'll feel it on every corner, every press of the throttle, and every artful skid. The result of painstaking testing, feedback and improvement, the ZOOZ recipe delivers a smile, a thrill, and a satisfaction that other ebikes have on mute.
It's a tale as old as time. A visionary motorcycle builder, an innovative design guru, and a veteran manufacturing wizard stumble into a bar. Drinks are poured. Ideas are shared. Hands are shaken. And history is made. The unholy lovechild of this great meeting of minds is now a three-year-old raging disruptor of the eBike market, pumping out the most coveted fun-machines on the planet. Together, Chris, Pete, and James have converted their passion into a distinct brand, a rapidly growing business, and a close-knit community of fellow "Zoozers." With its distinct design language, undeniable style, and exhilarating performance, ZOOZ is the head-turning, face-melting choice for commuters, collectors, customizers, and competitors alike. From cul-de-sac to coast; from tarmac to trail; from young to old, ZOOZ is expanding it's offering to reach your inner child, your inner thrill-seeker, your desire for inertial excitement. So if you're looking to electrify your life (and you should be), consider joining the thousands of people who proudly identify as complete and utter Zoozers. You'll know who they are by their windswept hair and the smiles on their faces.
-Michael Minter, ZOOZ BIKES CMO
Alright... you've scrolled this far. You want more - here's a video some some our early days of development: