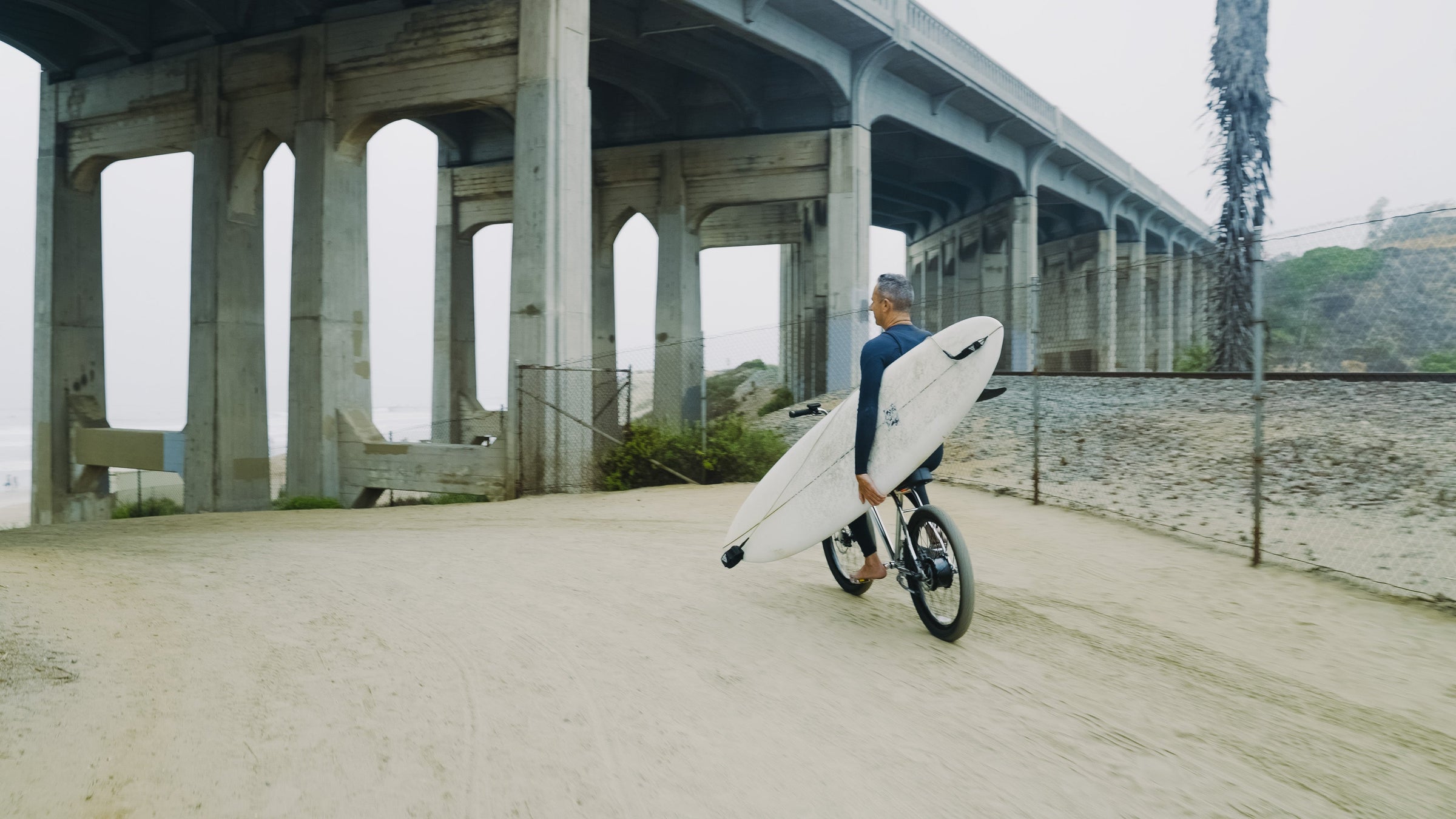 The Best Electric Bike To Get To The Surf Spot
E-bikes have recently become the tool of choice for surfing enthusiasts to get to their favorite surf spot in the minimum amount of time with the maximum amount of accessibility.
But what makes the best ebike for transporting a surfer and their surfboard to the surf spot?! Here are some things to consider: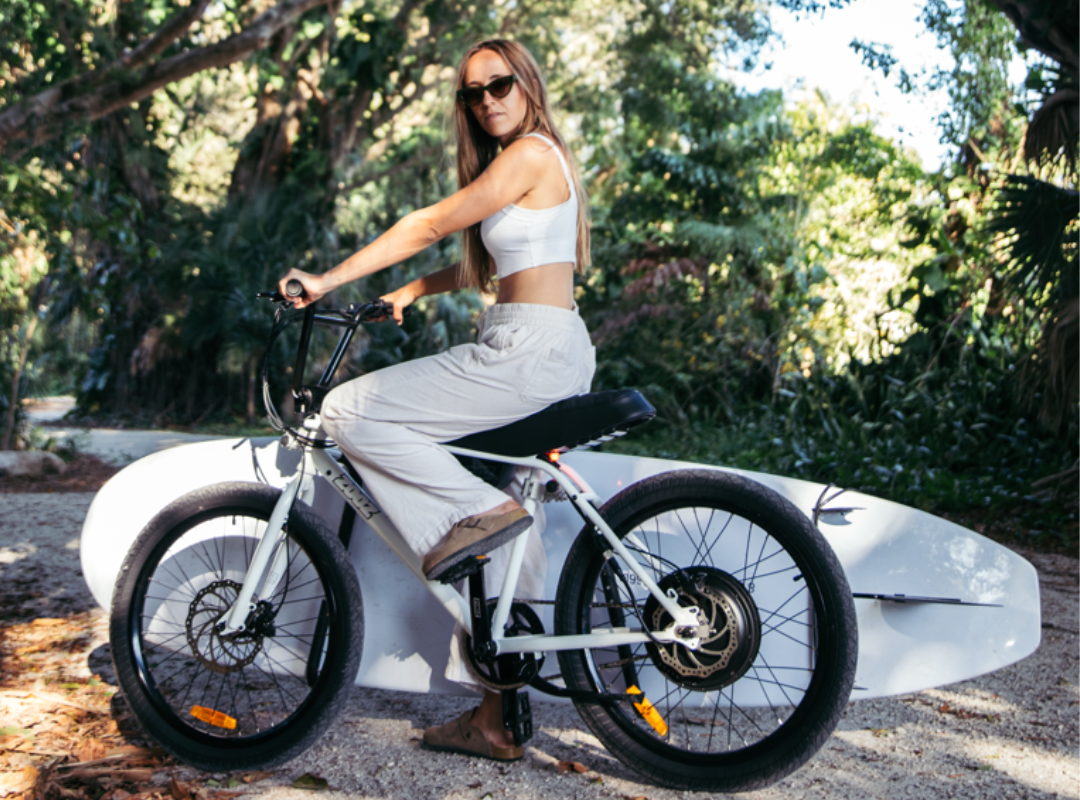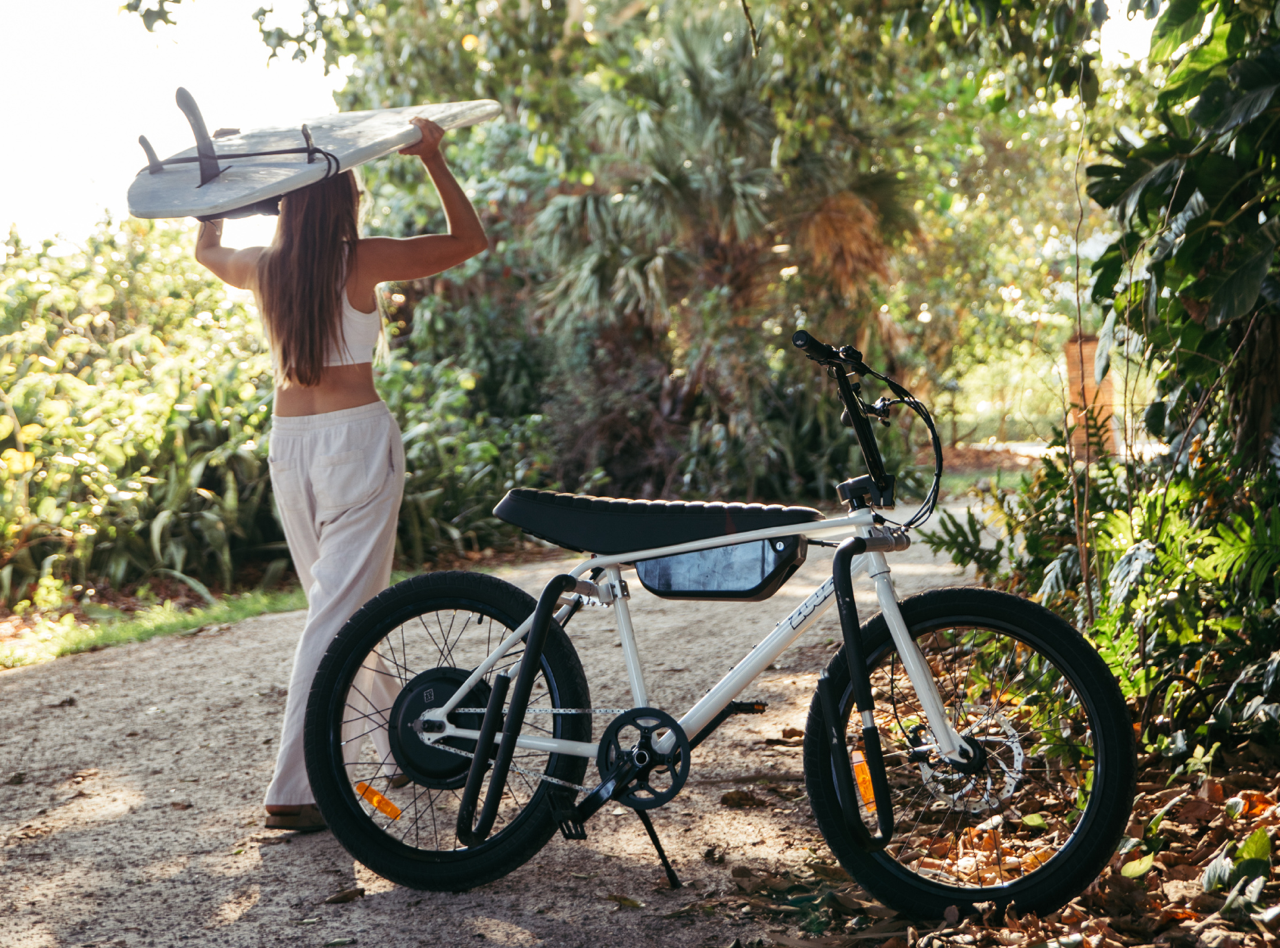 1. All-terrain
Getting to the surf spot means you will likely be on multiple surfaces -- roads, trails, sidewalks, parking lots, pavement, dirt, sand, rock and cliff are all quite likely to be encountered. An electric bike with tires designed to handle each of these surfaces is critical. While transporting yourself and your favorite board, you want to be sure that the rubber is keeping the rubber side down.
2. Comfort and confidence
The next stage of the conversation then goes to suspension. Shock absorption while moving between different terrain will not only add comfort to your ride, but it will protect your surfboard from bouncing around while you wrangle your bike through various obstacles. The last thing you want is to be distracted by your surfboard while you are riding.
3. A good surfboard carrier
This is quite obvious but not all surfboard racks are as good as the next. Having your rack properly secured to the bike is critical, but also making sure the rack is configured to securely hold your board is most important. A surf rack with the ability to be mounted in several ways to accommodate various size surfboards is the best choice. We have found that the Moved By Bikes Longboard Rack offers the most secure solution for almost all sizes of surfboards, even shortboards. The reason is because the Moved By Bikes Longboard Rack has two separate carrying loops that can be mounted in multiple locations on the bike including at points closer together for shorter surfboards. Having two mounting points is much more stable and secure for your surfboard than a 2-in-1 option.
4. A bike that can handle the weight and placement of a surfboard in a surfboard carrier
Adding a surfboard to a bike will significantly affect the riding characteristics of your bike, especially with a larger board. There are a few ways to combat these effects. A bike with a higher weight capacity will ensure stability when adding the weight of your surfboard to your bike. Furthermore, a heavier bike will offset the impact that the weight and position of the surfboard in question will have on your bike. Lastly, if considering an electric bike, you want to be sure that your bike has the extra power, stopping power and stability to minimize the effect of the surfboard being added into your riding equation. Think of it this way, would you rather tow a trailer with a pickup truck or a sedan?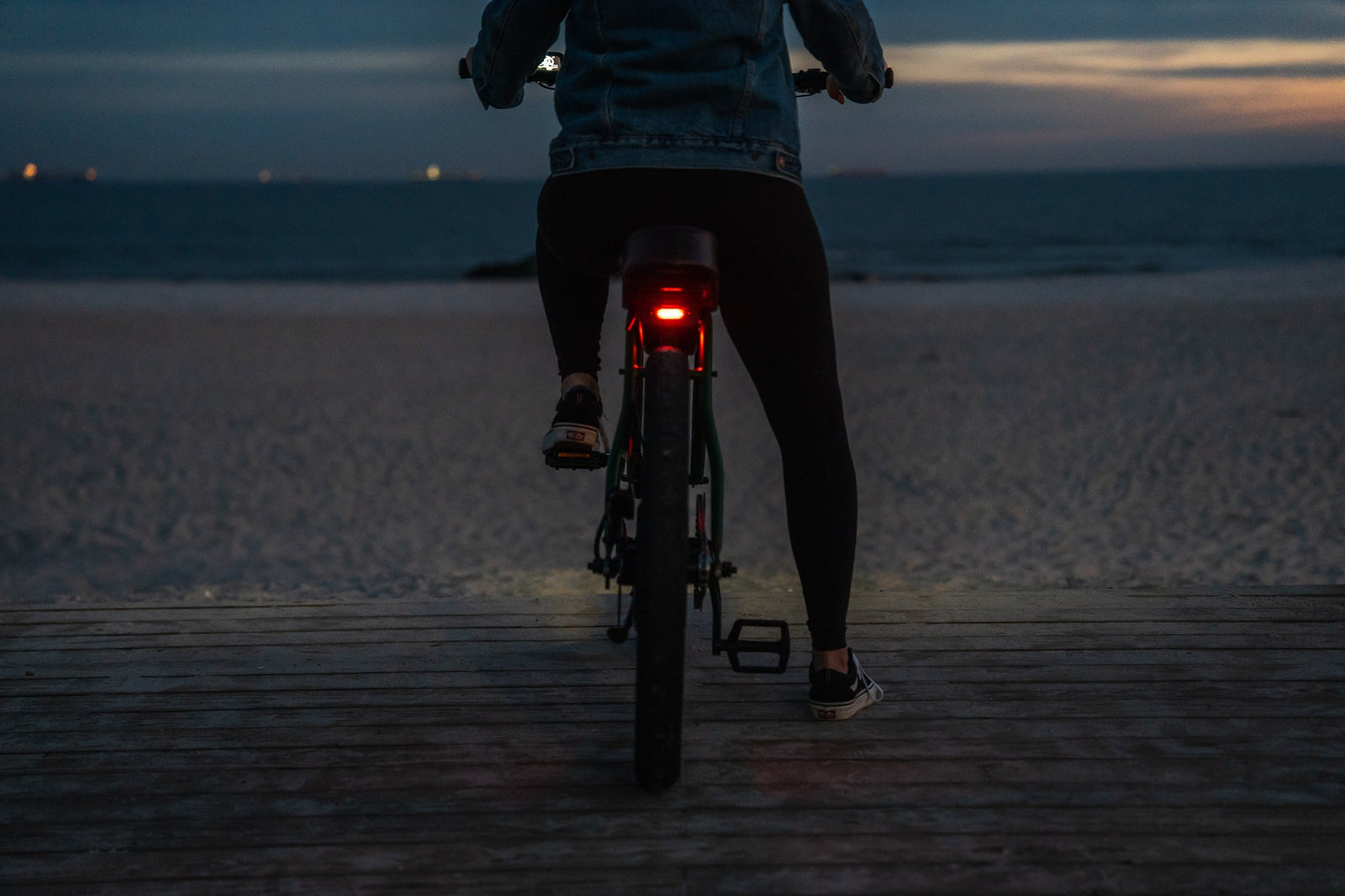 Luckily, ZOOZ Bikes has produced a bike that is perfect for surfers trying to reach the surf spot. The Ultra Flex has all-terrain tires with Kevlar lining, significant power in the motor and brakes, and a tuned suspension to handle the weight of nearly any rider and any size surfboard.
Furthermore, the optional front and rear rack designed for the Ultra Flex are very strong and allow for a large spread to mount the MBB Longboard Rack. Even more importantly, the racks mounted to the frame, which means the rider AND the board benefit from the functionality of the suspension, ensuring you and your bike are confident and secure during transport.
Don't believe us?
Check out what this surfer has to say about his experience transporting his 9'5" longboard to his favorite spots in Southern California.
find your ride to the surf